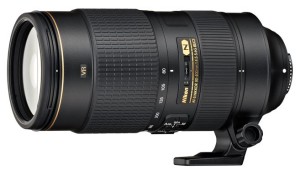 I just got a new "walk around" wildlife lens that I'm pretty excited about. It's the brand new Nikon AF-S NIKKOR 80-400mm f/4.5-5.6G ED VR.
Woo-woo!
Back when I was shooting with a D200 or D300 crop-sensor DX camera, I used my 70-200 f/2.8 lens for "walk around" duty. It worked ok on my DX cameras because it was effectively a 105-300mm lens. Sometimes I'd use a 1.4x teleconverter so I ended up with essentially a 150-420mm f/4 lens. Now that I'm shooting with D700 and D800 full-frame FX cameras, I need more reach. I've had a love-hate relationship with the old Nikon 80-400 lens. It's a very useful range but, the old lens is dog-slow focusing. That's a problem when shooting birds in flight or other fast moving wildlife.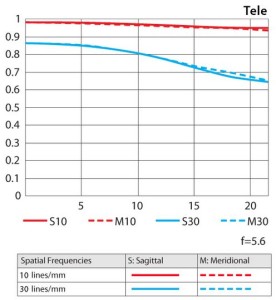 As soon as the new lens was announced and became available, I immediately bought one. The MTF chart convinced me that it would be a fantastic lens.
I was not disappointed!
What I wanted was a reasonably light and compact zoom lens that I could easily hand hold. It had to provide 400mm of reach and be sharp…especially on the long end. Good vibration reduction would be important. I've already got a 300 f/2.8 and a 500 f/4 as my "big guns". What this new zoom gives me is versatility. I can hold it in my lap while driving around national parks or take it with me while walking and scouting out new areas.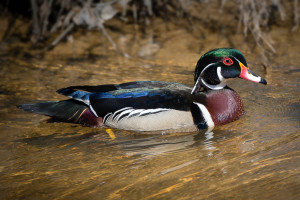 As soon as I got the new 80-400 lens, I took it out to Little Mulberry Park to test it out. This Wood Duck image was shot hand held at 400mm. Not bad!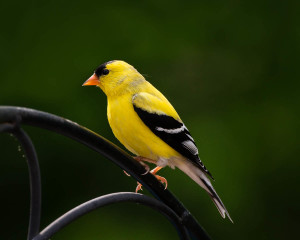 Next, I had to try it out at our backyard bird feeder using a tripod. This American Goldfinch was shot with my D800 at 400mm. The image has been cropped about 50%.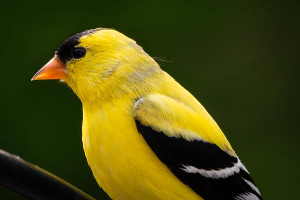 A 100% crop of the same image.
Looks sharp to me!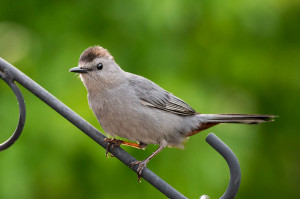 Here's a Gray Catbird also shot with my D800 at 400mm. This image has only been cropped about 35%.
That's some serious detail!
Overall, the 80-400 is perfect for my needs but, it's not perfect…
the tripod collar is bad. (RRS will likely make a good one)
teleconverters work but, they are too soft for critical work. My lens requires

zero

AF-fine tune adjustment until I mount my 1.4x teleconverter. Then +20 is not enough to keep it from front-focusing. My 1.7x teleconverter calibrates ok but, sometimes it refuses to auto focus.
the lens may be 400mm at infinity but, it's closer to 300mm at 10ft.
it comes with the same case as the 70-200 f/2.8 which is snug. The lens won't fit in the case if an arca plate is mounted on the tripod collar.
it's a bit expensive at $2,700 but, good glass is not cheap.
On the plus side…
very sharp, bright and contrasty.  (As MTF chart predicts)
beautiful bokeh. (As MTF chart predicts)
very fast AF.
excellent VR.
pro build quality. Smooth zoom & focus.
compact and light (as compared to the 200-400)
it's a zoom so it's flexible.
works fantastic hand held.
it appears to be optimized for the long end but, it's very good on the wide end, too.
very good IQ even in the corners.
Bottom line, I LOVE IT! It's a keeper.
Nuff said…