Last month the National Park Service obtained some land less than 2 miles from my house so, I had to check it out. I'm a big fan of our national parks and national wildlife refuges. The thought of having even a small national park so close is exciting!
An organization known as the "Trust for Public Land" announced on 9/24/2011 that it had donated 22 acres of land to expand the Chattahoochee River National Recreation Area. This is in addition to another 22 acres they sold to the park service last June. The 44 total acres are all part of an historic farm owned by the Rogers family for 300 years.  They are one of the pioneering families north of Atlanta. On the adjoining property the Rogers still have 300 acres and their original farmhouse built in 1828, one of the oldest homes in the state.
The Rogers are an interesting family starting with John Rogers (1774-1851) and his half-blood Cherokee wife, Sarah Cordery (1785-1842). He was an influential plantation owner, Indian countryman and colleague to President Andrew Jackson. One of his 12 children was William Rogers (1805-1870) who fought for Indian rights during the last years of the Cherokee Nation's existence in Georgia. It's ironic that President Jackson actually stayed overnight in John Rogers' home here yet, he was the President who signed the Indian Removal Act of 1830 resulting in the "Trail of Tears" forced eviction of the Indians from Georgia to Oklahoma.
Clement had a famous son, humorist and entertainer Will Rogers
Another of John Rogers' 12 children was Robert Rogers who married Sallie Vann. Sallie was related to the Cherokee Chief, James Vann. They moved away from Georgia before the forced removal in 1838 essentially seeing the writing on the wall. Their son, Clement V. Rogers (1839-1911), became a Cherokee senator and judge in the Oklahoma Indian Territory. Rogers County in Oklahoma is named for Clement Rogers. In addition, Clement had a famous son, humorist and entertainer Will Rogers (1879-1935). Will is the one that used to say that his ancestors didn't come over on the Mayflower but they "met the boat."
Ok, now that we've figured out who these Rogers people are let's discuss the national park land and the bridge. The 44 acre tract protects more than 850 feet of the Chattahoochee River and will provide trails and green space. Also on the property is the longest single-span bridge in Georgia that crosses the river from Fulton County over to Gwinnett County. It's significant because it's a rare and unaltered 100 year old pin-connected Pennsylvania through truss bridge.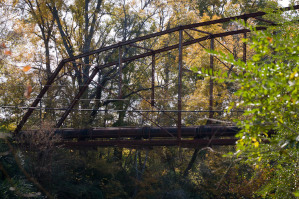 How can you be sure exactly what type of truss bridge this is? Well, the National Park Service has provided this handy poster that you can print out and study in your spare time. The bridge is obviously a variation of the Pratt truss originally designed by Thomas and Caleb Pratt in 1844. The engineers of the Pennsylvania Railroad improved upon the Pratt design and created the Pennsylvania truss in the 1870's. Many of these were built for railroad use but, the Rogers Bridge was not. It was used for horse and buggy traffic and later for cars. Very few of these old bridges still exist.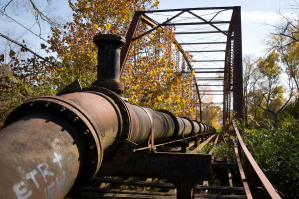 As you can see, Rogers Bridge has fallen on hard times. Its current role is supporting a 48" water main. That could all change as this new park develops. There are plans to refurbish the bridge for foot and bicycle traffic. That would join this park with the Gwinnett County Park that already exists on the other side of the river. Sounds like a great plan. Time will tell if it ever happens.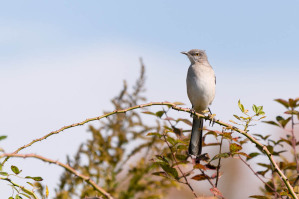 In the mean time, I've got a very close and accessible place to tromp around and take pictures. I'm cool with that.