Last month we bought a cabin in the Smokies. It's only four hours from our home in Georgia which makes it an easy drive for spur of the moment getaways. An hour and a half of the trip takes us directly through some of the most spectacular sections of the Great Smoky Mountains National Park.
While we were up there last week we took a few trips to Cades Cove. We had never visited there in the summer so it was a new experience.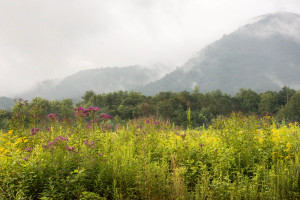 The cove is as beautiful as ever. Lovely days with clouds kissing the mountains while sunlight bathes the valley floor. This place is pretty special regardless of the season.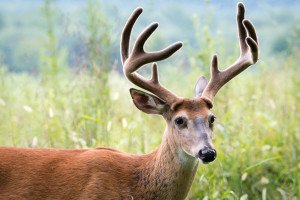 This eight-point buck has a fine rack all covered in velvet. We're used to seeing them with "nubs" in the spring. We saw a few deer but, not as many as we normally do. Not sure exactly why.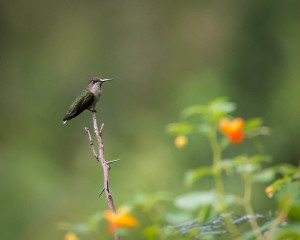 There are a lot fewer birds in the summer. During the spring migration the park is teaming with birds. However, that doesn't mean there a no birds at all. We saw several hummingbirds at our cabin and out in the cove. Looks like I need to invest in a feeder.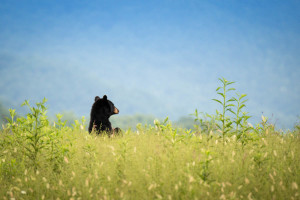 Throughout the cove we found the fields to be very high. This area has seen a lot of rain all summer so that may be the reason. Even full grown bears have to stand up on their hind legs to see where they're going as they cross a field.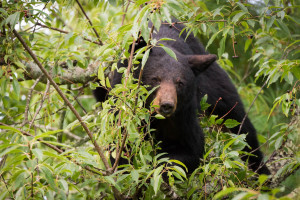 Speaking of bears, we saw several. They were all going after the wild cherries in the trees. Pretty much all you had to do was find a nice cherry tree and wait for a bear to come by. The cherries are very small, mostly pit but, they taste just like cherries you might buy at the store. They also give the bear scat a delicate aroma.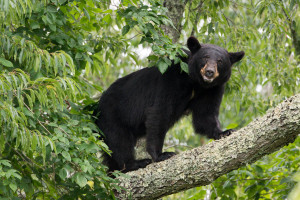 We saw bears all hours of the day as they traversed the limbs and stuffed themselves with all of the cherries they could find.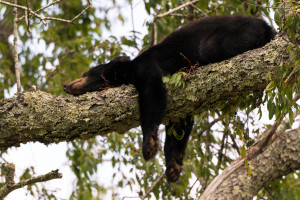 Sometimes it's easier just to sleep in the tree. When you wake up, you're already surrounded by cherries.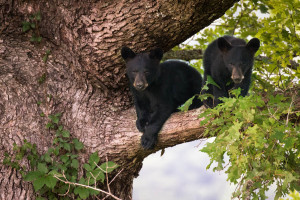 I couldn't ignore these cute cubs patiently waiting in a huge tree as their mother loaded up on cherries nearby.
If you want to see wildlife, there really isn't a bad season for visiting Cades Cove. Yes, the crowds of people are terrible in October and during the summer weekends but, the animals and the scenery never disappoint. We're looking forward to many more trips now that we're "locals".