We took a brief overnight trip up to the Smoky Mountains. Summer's over and Autumn is just starting to creep into Cades Cove. The leaves are still green but, the transition has begun.
There's something beautiful to be found in the Cove regardless of the season. Here on Hyatt Lane the morning haze is burning off while the clouds are still gathered on the mountains. A view like this is certainly a feast for the soul. What a splendid way to begin the day!
Who's the king of the mountain?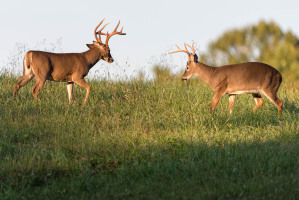 Now, fast forward to the end of the day and the White-tailed Deer are beginning their annual rut.
It's time to determine the king of the mountain!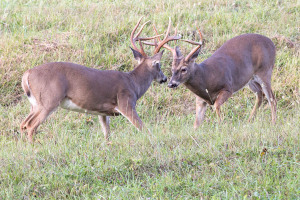 Two contenders face off in a ritual that will determine who gets to continue his bloodline.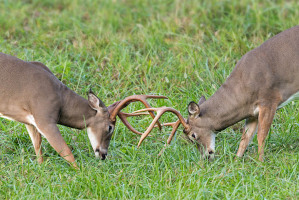 These bucks may have been best friends for the past 9 months but now they will fiercely battle until one is the victor.
Antlers slam together and heads twist to gain a possible advantage.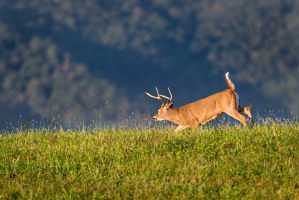 In the end, one will "turn tail and run".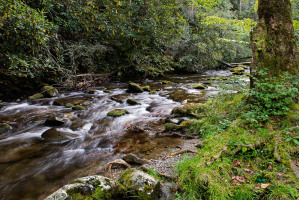 Although the summer has been somewhat dry, there was a storm the day before we arrived. All of the streams were flowing and making that soothing sound that can melt away your cares.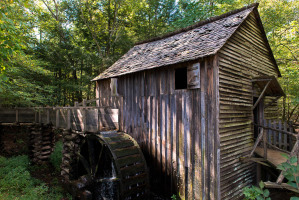 The old Cable Grist Mill has sufficient water flow and is fully operational.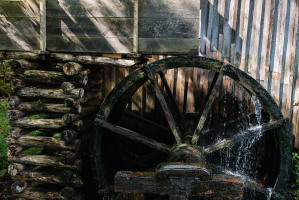 The wheel still goes round and round.
Our short two-day trip to the mountains was a success. We witnessed the awe and beauty of nature, recharged our batteries and are ready to press on.