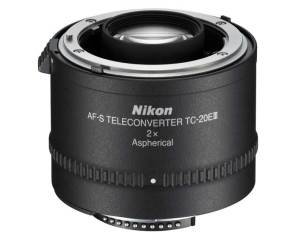 I've been using the new Nikon 2X teleconverter since July. My old TC-20E has been gathering dust after buying a TC17E-II. Both the 1.4 and the 1.7 are clearly superior to the old 2X TC. In general, I try to avoid teleconverters and use them only as a last resort when more reach is needed. That being said, this new TC-20EIII is a huge improvement over the previous one.
Yes, you still lose 2 stops of light. Yes, it does degrade auto focus and sometimes causes the camera to "hunt" for focus. But, the sharpness and contrast of the new doubler is orders of magnitude better than the old one. My experience is that it still degrades image quality more than the 1.4 but, it's pretty close to the 1.7.
The reason I bought the TC-20EIII is to use with my 500 f/4 when I need LOTS of reach.
The telephoto lenses in my bag currently include the Nikon 70-200 f/2.8 AFS VR I, 300 f/2.8 AFS VR I and the 500 f/4 AFS VR II. The only TC I ever use on the 70-200 is the 1.4 and I mainly use it on my D300. It makes a good walk around combo with nearly 300mm of reach…around 420mm with the crop factor. If I need more I would rather use the 300 f/2.8 than put a 1.7 or 2.0 on the zoom. The 300 is bigger and heavier but, I can hand-hold it. Also, the 300 f/2.8 seems to work with teleconverters better than the 70-200. If I need 500mm or more of reach and can manage to haul my tripod and gimbal mount to the location then it's a no-brainer…I use the 500 f/4. I'm rarely happy with long-lens images that I take hand-held anyway. The reason I bought the TC-20EIII is to use with my 500 f/4 when I need LOTS of reach.
When I'm shooting little bitty birdies I sometimes have to pull out all of the stops to get anything close to "fill the frame" images. That means using the 500 f/4, the crop factor of the D300 and a teleconverter. Up until now that was usually the 1.7 and stopped down to an aperture of at least f/8. For me, the new doubler is a game changer. Consider these images:
This was shot in my backyard using the D300, 500 f/4, TC-20EIII. The aperture is wide open at f/8. ISO 800 and 1/250 sec. I used the LensAlign tool to calibrate my camera/lens setup by adding +20 to AF Fine Tune. The tripod & head are locked down and I'm using mirror-up with a cable release. (Click to view larger)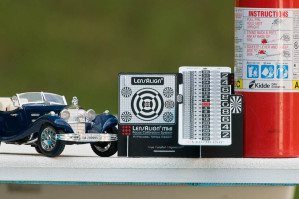 Take a closer look at this crop of the same image. Remember, this camera/lens combo is an effective 1500mm lens! (1.5 crop factor and 2.0x teleconverter). That's a perfectly acceptable, but not perfect, image in my book.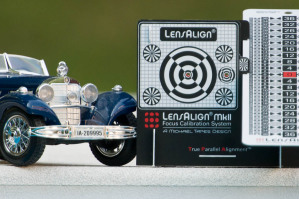 How's it work in the field? Well, here's an image I shot using the same setup as above. This time I had to track the subject by panning which is tricky with an effective 1500mm lens. VR is turned on and I'm obviously not using mirror-up with a cable release. I think it looks ok even though it was shot in bad light.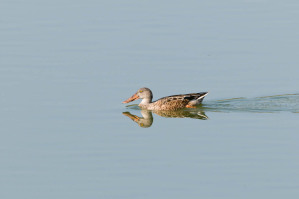 In summary, I'm pleased that the new Nikon TC-20EIII is in my camera bag. It works well when used in those unique situations where you just have to have it. The performance is better than "digitally zooming" by cropping and the image quality is at least as good as the 1.7 teleconverter.
I recommend it.